Universality Of Chain Link Fence
Views: 2 Author: Site Editor Publish Time: 2022-05-23 Origin: Site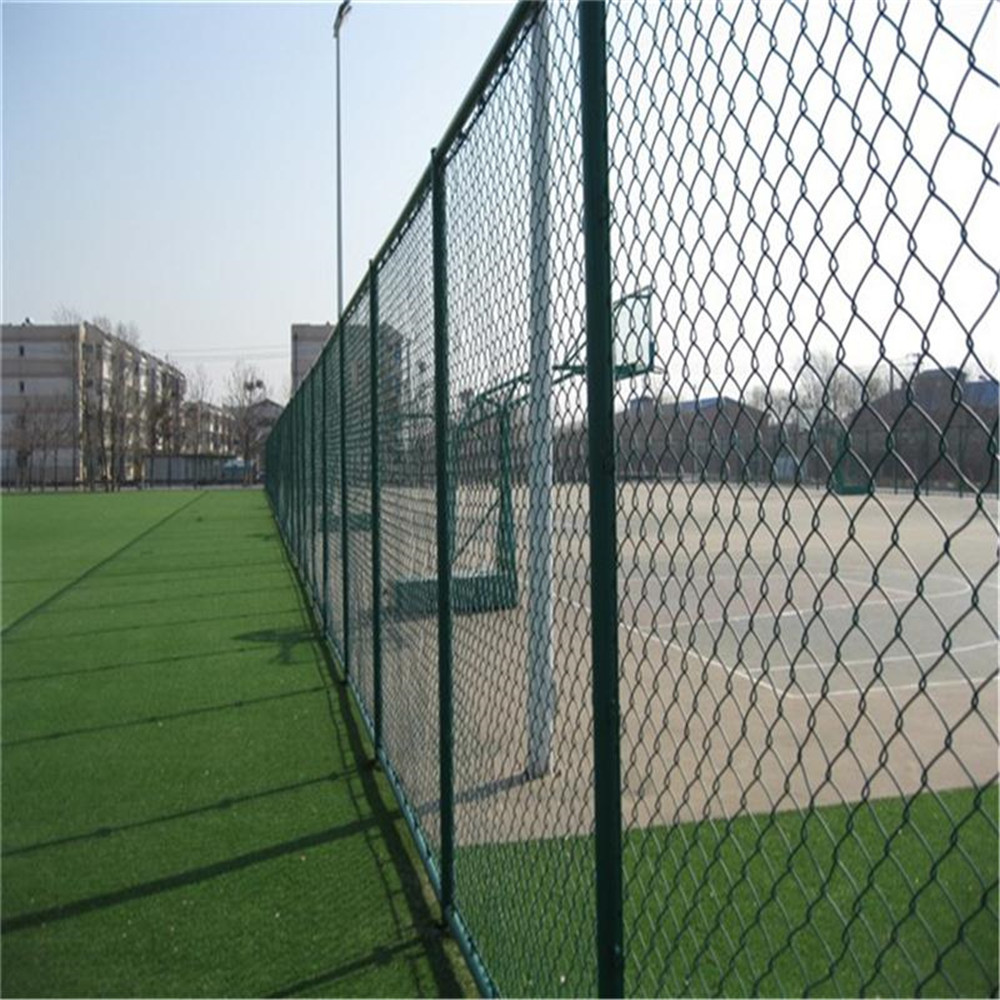 Chain link fence is semi-finished products produced by chain link fence machine, and then screw each other. Weaving succinct, uniform mesh, beautiful and useful.
Usage of Chain link fencing : can be used as breeding protection net, coal mine protection net, court protection net, stadium fence net, training field fence net, slope protection, beautification fence, river, building, residential district safety protection, workshop/warehouse isolation.
Chain link fence stone cage net pad is a very successful model and applied to the river slope protection, it give full play to the advantages of the way, in order to achieve the desired effect cannot complete sensitive structure, to habits without being damaged, has better than described in the rigid structure stability of the safety of slope change, strong erosion resistance ability, can accept up to maximum flow to 6 m/s; For the permeable structure of chain link fence, the effect of natural groundwater and filtering is very inclusive. The suspended material and silt in the water are deposited to fill the gap, which is conducive to the natural growth of plants and the gradual rehabilitation of the original ecological environment.
Diamond protective net features: diamond net, with high elasticity, high strength protection, easy to spread. Any conventional slope potential, programmed, systematic standardization of equipment.
Chain link mesh products diamond stone cage net is made of high quality steel wire, stainless steel wire, white steel wire, low carbon steel wire, etc. Diamond cage net is a multi - purpose, multi - varieties of products. This product is made of steel wire hook. This product is durable, beautiful and generous, convenient installation, long service life, without professional and technical personnel protection.