Spiral Decorative Mesh
Views: 0 Author: Site Editor Publish Time: 2022-11-14 Origin: Site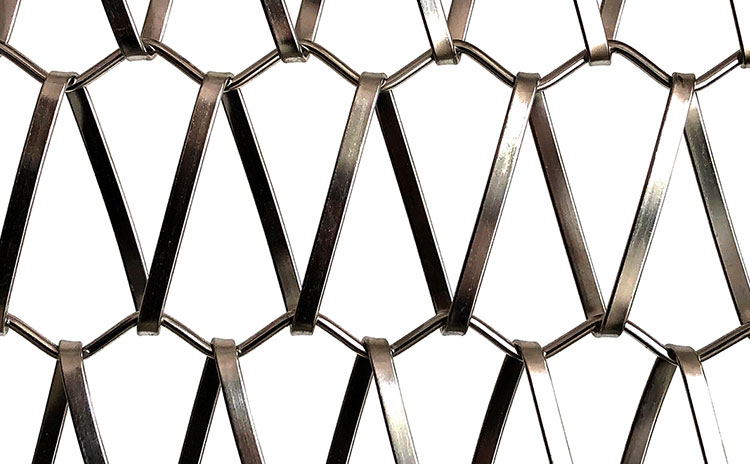 Stainless steel mesh decorative mesh construction wire mesh.Decorative mesh is made of stainless steel wire woven metal mesh, its surface after galvanized treatment has good rust resistance, corrosion resistance, anti-aging and other characteristics.
The use of building silk screen is very wide:
Can be used for mechanical protective cover, handicraft manufacturing; Used for filtering material production; Can also be used for building decoration and so on.
The diameter of decorative steel wire for architectural wire mesh is 2.0mm-4.0mm, which is woven after pickling, cold rolling and annealing.
The specifications of the wire are: Ф1.0mm- Ф3.0mm Ф5.0mm- ф10.0mm, the maximum size can be up to 1250 x 2500 mm.
Stainless steel mesh decorative mesh card structure mesh size can be produced and processed into various shapes of plate or coil material according to the need.
Stainless steel mesh decorative net cushion edge can be produced according to user requirements of different thickness of the top cover and base.
A sealing ring or rubber strip can be installed between the top cover and the base to increase the service life and beauty.
It can also be installed directly with the matching connecting parts produced by our factory.